Experience & Expertise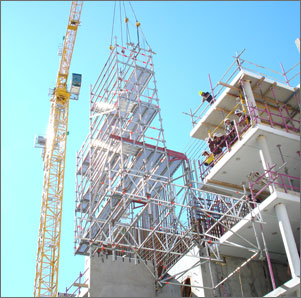 Scaffolding International embraces a very strong commitment to ongoing training programs to build and maintain very high level of expertise, professional knowledge and safety awareness in its scaffolding workers and support team. The company's professional and inclusive approach to its staff relations attracts well qualified workers to its ranks and helps to build staff loyalty. The result is very stable, experienced and committed workforce.
SIIST has built up an enviable reputation for impressive performance levels in complex and diverse projects.
Directors, Managers, Supervisors, Scaffolders and Yard staff share a culture of excellence. They are all part of a team – A TEAM OF PROFESSIONALS.
Within SIIST, there is a firm belief that the company's outstanding track record and reputation for quality gives clients a strong platform of trust for both current and future projects.